Sampoorna Yoga – the "Yoga of Fullness" – is a traditional style of yoga in the Sivananda lineage. It can be practiced by anyone regardless of age, health and level of fitness.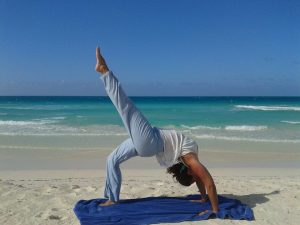 Each session consists of fundamental and energizing breathing exercises, warming up and strengthening exercises, followed by an intelligent sequence of yoga postures and finally, a deep relaxation.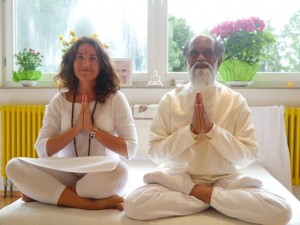 Sampoorna Yoga has been developed by Shri Yogi Hari. The basic message is that health, peace and joy are already within you and Yoga can help you to uncover them.
Sampoorna Yoga incorporates Hatha (physical practice of postures called asanas), Karma (unselfish actions), Raja (meditation), Bhakti (practice of devotion), Jnana (study of ancient scriptures on Yoga) and Nada Yoga (mantra chanting and sound vibrations) to instill health and harmony in body, mind and soul.
Whether you are new to yoga or an advanced practitioner, you will benefit physically and mentally from this complete and harmonious practice.
Available for private classes upon request.
Schedule: Tuesdays 12.15 to 13.15; Wednesdays 12.15 to 13.10 and 13.20 to 14.20, and 18.45 to 19.45 in Uccle; and Thursdays 13.15 to 14.15 in Schumann area; Thursdays at 19 to 20.30 in the Sampoorna Yoga Studio; Kids yoga on Fridays 17 to 18 in Uccle.
For more information on the activities of the studio click here:
More info on the Sampoorna Yoga practice on www.yogihari.com